DULCINEA FRENCH AND ENGLISH BULLDOGS
Linda and Cherokee Iceman... in the ring !
In loving memory of a great little man who went over
the Rainbow Bridge on January 6, 2010, at the age of 11 1/2.
I will never forget you.......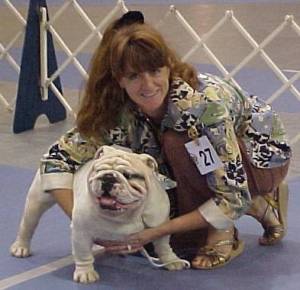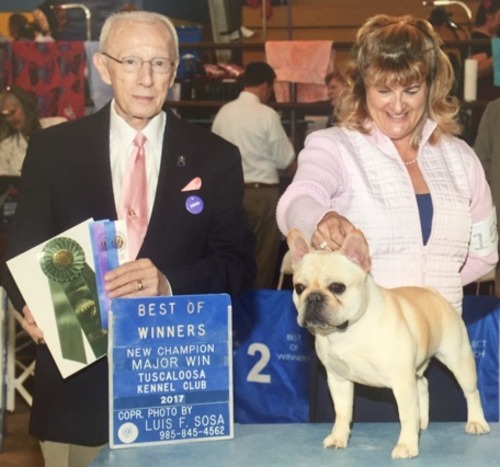 Pictured above:
Julie Crook is handling our boy Oliver. Julie is a great professional handler and has been my friend for many, many years.
She is also showing Armand, and we are hoping he will also get his AKC Championship soon.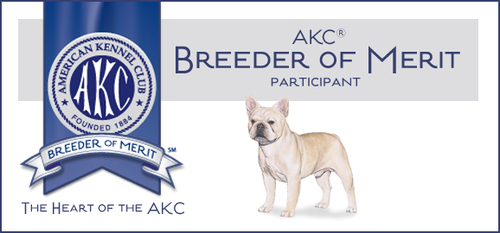 I started dog showing back in the 80's, when I was breeding Boston Terriers. I was the Secretary for the Suncoast Boston Terrier Club for several years, until I was introduced to the English Bulldog in 1997. After 7 short months, I placed all 15 of my Boston Terriers, and bought 2 more English Bulldogs.
I named my first Bulldog, Dulcinea Steal My Heart... as she truly did. I subsequently enjoyed being the Vice President of the Tampa Bay Bulldog Club for 8 years, from 1-1-2005 through 12-31-2012. I am currently a member of the Music City Bulldog Club out of Nashville, TN.
I also enjoyed being Secretary for Division VIII of the Bulldog Club of America for 4 years, from 1-1-2010 through 12-31-2013, and for another 2 years, 1-1-2016 through 12-31-2017. (The Bulldog Club of America is divided into 8 Divisions, and Division VIII includes Georgia, Florida, Alabama, Mississippi & Tennessee.)
Since 1997, I have bred and finished 16 AKC English Bulldog Champions and am a member of the Bulldog Club of America's "Breeders' Hall of Fame".
In 2009, I got my first French Bulldog and began having those two breeds. However, due to several issues, including my AGE, I have now moved to solely breeding and showing French Bulldogs. I will still continue to have some male English Bulldogs for breeding other Bulldoggers' girls.
In January 2010, I joined the French Bull Dog Fanciers of Mid-Florida, and am now the Club Secretary. I have my first French Bulldog AKC Champion (bred by me). You can buy a Champion, but you only get credit if you bred the Champion. And I am working on my second Frenchie Champion...
I am an AKC designated "Breeder Of Merit", which is a huge honor for me.
And I participate in the AKC's "Bred with H.E.A.R.T." program
(Health, Education, Accountability, Responsibility, and Tradition).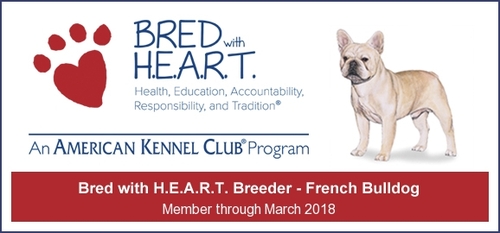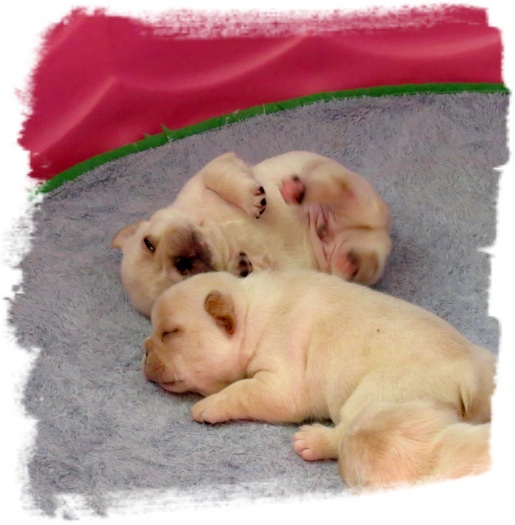 If you want information about expected or current French or English Bulldog puppies, I try to keep up with other breeders who I know and trust, and I will try to provide their information to you, as well.....
it's best to
email: DulcineaBulldogs@gmail.com
After you have the information, if you want to talk about it, please :
Text Cell: 813-312-7399
Call Home: 813-412-3702
After 6 pm, I probably will let it go to voicemail.... (getting old...)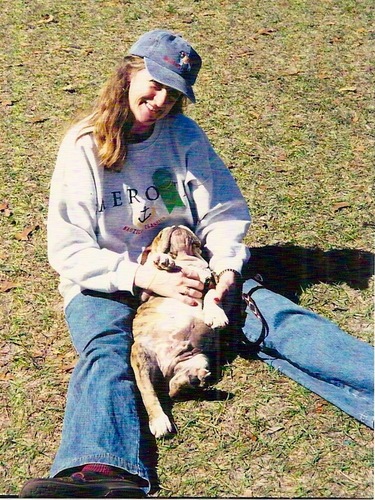 February 13, 1999
ahhhhhhh Florida in February !
QUITE the pleasure, for a girl who grew up in the Catskills playing ice hockey...